Chorus Abilene
Who We Are
The mission of Chorus Abilene is to promote choral music in our community through performance and participation. Our administrative and artistic staff are dedicated to educating the hearts, minds, and voices of our singers.
Chorus Abilene, Inc. (formerly known as The Classical Chorus of Abilene, Inc.) began in 1990 with a 23 member adult chorus as the dream of Dr. Betty Karol Wilson. Since that time, they have added youth ensembles and a pop style a cappella group, and now consist of singers, first grade through senior citizens, from all over the Big Country.
Between the youth and adult choirs, Chorus Abilene has toured to Hawaii, Canada, England, Ireland, Scotland, France, Spain, Austria, the Czech Republic, Italy, Greece, and the Caribbean.
Our People
Staff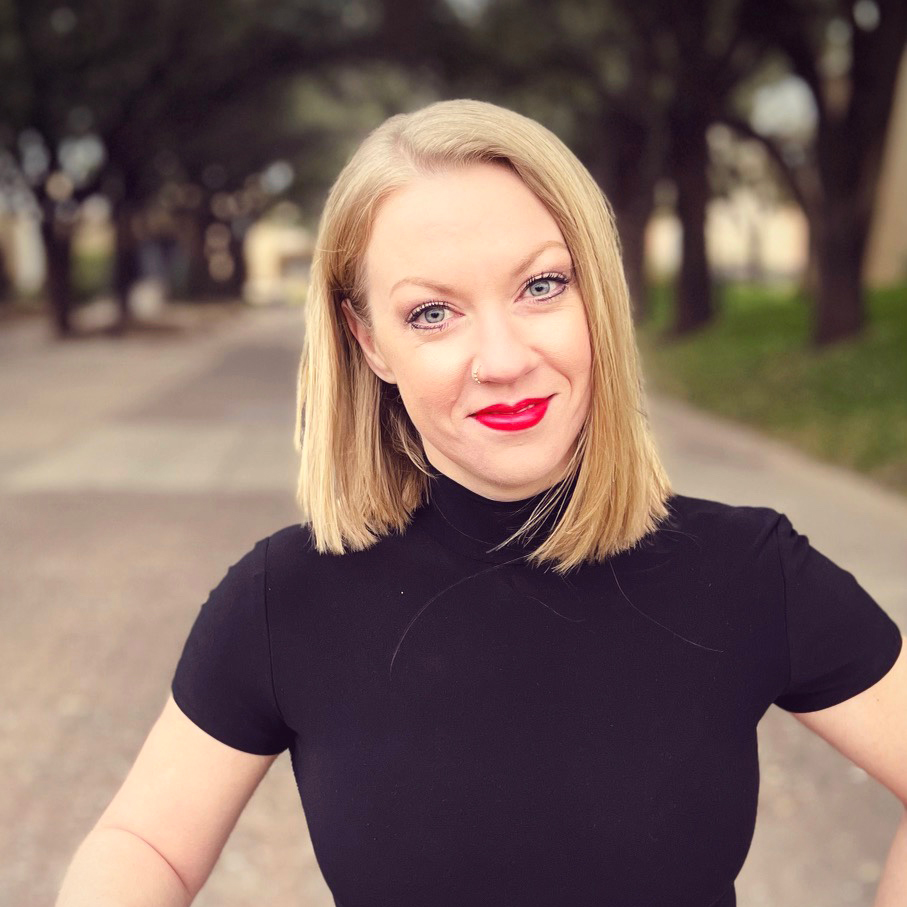 Abigail is a graduate of the University of North Carolina School of the Arts, where she earned a Masters of Music in Collaborative Piano as a student of Allison Gagnon. She graduated magna cum laude with a B.A. in Piano from Abilene Christian University and also studied with pianist/coach Dale Fundling of the Mozarteum in Salzburg, Austria.
As an active pianist, Abigail has been a performing participant at the Vancouver International Song Institute and has performed as a soloist and collaborative pianist in masterclasses with distinguished musicians such as Thomas Pasatieri, Rachel Barton-Pine, Aldo Mancinelli, Cameron Stowe, Lee Thompson, Lenora Eve, Eugenia Grunwald, Mary Saunders-Barton, Anton Nel, Rudolf Rudnynstky, and Joyce Farwell. She has a passion for opera and has been a pianist/coach and musical director for Opera Breve, Red River Lyric, and the Hardin-Simmons University opera program. She is currently the collaborative artist in residence for the Church of the Heavenly Rest Chamber Music Concert Series.
Abigail has a passion for arts education and young people and is particularly looking forward to reaching out to students in the Big Country and introducing them to the youth choruses of Chorus Abilene. While Abigail enjoys an active career as a professional musician and arts administator, she says her most important job is being mother to her daughter, Josephine.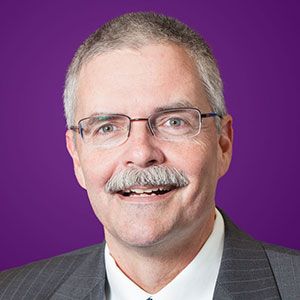 Dee Romines, associate professor of choral music education, earned the Bachelor of Science degree in instrumental music education from the University of Tennessee, the Master of Music in choral conducting from the Eastman School of Music, and the Doctor of Musical Arts degree in choral conducting from the University of Missouri-Kansas City. His principal teachers were Dr. Eph Ehly, Dr. W J Julian, Dr. Donald Neuen, and Dr. Charles Robinson. At HSU, Romines teaches courses in choral music education, undergraduate and graduate conducting, supervises student teachers, directs the HSU Chorale, and assists with all aspects of the choral program. Prior to his appointment at HSU, Romines held similar music education positions at the University of Georgia and the University of Missouri-Kansas City. From 1987 to 1998, he was the academy choral director at Punahou School in Honolulu, Hawaii.
Additional experience includes teaching elementary, middle, and high school instrumental music in Kentucky, Georgia, Tennessee, and Missouri, as well as directing church and community choirs. Professional affiliations: American Choral Directors Association, Texas Music Educators Association, National Collegiate Choral Organization, and Pi Kappa Lambda.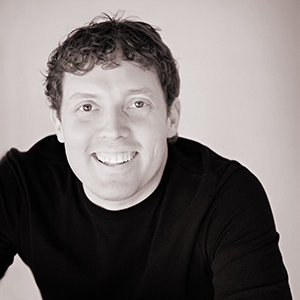 Joining the St Paul staff in 2007, Adam leads the music ministry and is Executive Producer for the weekly Broadcasts. He is also a Conductor for Chorus Abilene's Youth Chorus and Youth Chorale. Prior to Abilene, Adam served churches in Weatherford, Cleburne, and Corsicana; accepting his first church position in 1993. The first time Adam lived in Abilene was to study for the Bachelor of Music in Church Music at McMurry University. He is frequently a judge and clinician for choral events. In addition to Texas, his ensembles have performed in Brady, Stephenville, Dallas, New Orleans, London, Paris, Salzburg, Prague, and Vienna; not in that order, nor all in one trip.
Adam is married to Holly, and teacher at the AISD Magnet Program at McMurry Univesity. They have two daughters, Rigby and Hazel, and a son, David. As a family, they enjoy watching movies and planning trips to the mountains, the lake, the river, or the beach. Adam is fluent in pop-culture references spanning most Galaxies and Middle Earth, identifies Wookie-Hobbit, and is still waiting on his letter from Hogwarts.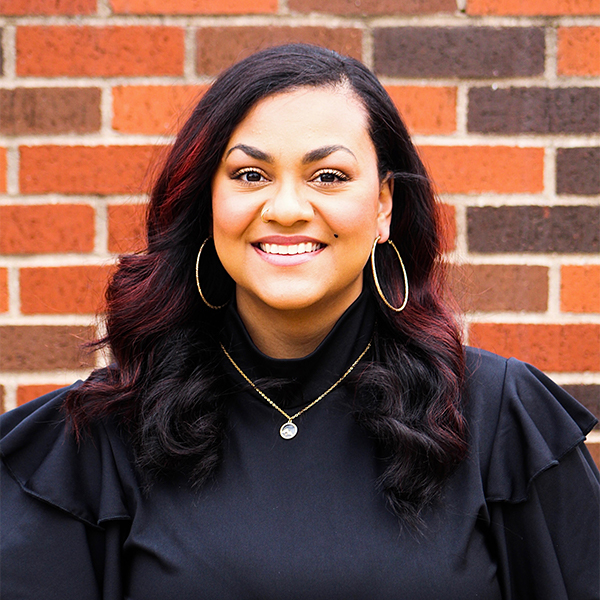 Serayah Peters received her Bachelor of Music in Music Education (Choral) Grades EC-12 from Hardin-Simmons University. She has been a music director for Clyde High School's musicals for the past five years, as well as been on the stage multiple times herself. Her last roles were Marmee in HSU's production of Little Women the Musical, and Anna Glawari in the HSU's production of an operetta, The Merry Widow. Serayah is also currently the Box Office Supervisor for the Abilene Philharmonic. She keeps herself busy in the fine arts in order to allow herself to grow and gain more experience. Serayah is currently a voice teacher where she trains singers in classical, musical theatre, and even commercial music. She is also the director of Chorus Abilene's brand new a cappella ensemble, BackBeat. She also finds time to perform her own gigs as a soloist. She most recently won the Jerry Herman Legacy Contest and was featured as a guest soloist to perform with the Abilene Philharmonic Orchestra.
Robin Davis received her Bachelor of Music in Music Education (Choral) Grades EC-12 from McMurry University with Magna Cum Laude honors. She was the head choir director at Wylie HS and JH for 8 years where her choirs consistently earned Sweepstakes in UIL concert and sightreading contest, made appearances for various events in Abilene, and had numerous students named to the Small School All State Choir and State Solo and Ensemble Competitions. Robin also taught kindergarten and 1st grade music at Wylie. She currently teaches voice lessons and is a stay at home mother.
Robin was the music director for the musicals produced at Wylie during her tenure, and has been the guest music director for musicals at McMurry including Spamalot, I do! I do! and Carousel. Her most recent role was Julie Jordan in McMurry's Summer Theatre presentation of Carousel.
Robin serves in her church as the Family Ministry and Assimilation Coordinator. She teaches children's music for their annual VBS and directs the children's Christmas show. She also serves as a children's leader for Bible Study Fellowship.
Robin is married to Josh Davis and together they have 4 children, Jackson, Lilly, Andrew and Rosie. Robin enjoys crafting, especially scrapbooking and t-shirt making, and exploring new places with her family.
Accompanists
Marc Sanders is a collaborative pianist from Albany, Texas. He currently serves as the Coordinator of Collaborative Piano at Abilene Christian University.
Before his current appointment, Marc held positions as staff accompanist at both Hardin-Simmons & McMurry Universities, where he maintained a prolific performance schedule. Performance opportunities there included undergraduate, graduate, and faculty recitals, studio classes, musicals, and accompanying choral ensembles.
He is also an active church musician, having held positions as pianist or organist for over twenty-five years. He has been the pianist at Pioneer Drive Baptist Church in Abilene since 2006. He tours and performs with their high school choir every summer.
Other musical endeavors have included work with the Civic Orchestra of Abilene, Red River Lyric Opera (as conductor for Rachel Portman's "The Little Prince", July 2019), the Church of the Heavenly Rest recital series, North Central Texas College, KCACTF, the Point Theatre, Abilene Community Theatre (where he now serves on the Board of Directors), and the Paramount Theatre in Abilene.
Marc adores spending time with his beautiful daughter, Josephine. His hobbies include collecting vinyl records, watching baseball, and finding new ways to connect with the community. He is thrilled to be joining the outstanding Chorus Abilene team this season.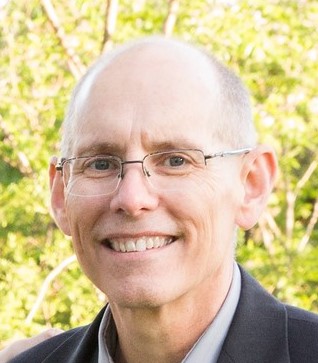 Van Hayes has accompanied the Chorus Abilene Youth choirs since 1995. He is the organist at Aldersgate United Methodist Church and also accompanies the McMurry Chanters. In 2017, Van retired from Wylie ISD after 25 years of teaching Elementary Music.
He received his Bachelor of Music degree from McMurry College and his Orff Schulwerk training in music education at Southern Methodist University. In 2005, he was voted Teacher of the Year at Wylie Intermediate School. In 2014, he was voted runner up for favorite teacher in the Abilene Reporter News Readers' Choice Awards. His wife, Kristy, is a retired Wylie Choir Director and Elementary Music Teacher.
Kren Fernandes is from Wichita Falls, TX and first started taking piano lessons at the age of 5. Her mom put her and her 4 other siblings in piano lessons at the same time, and it end ended up sticking! Kren had the privilege of starting her piano study at age 5 with Frances Key and continued studying with her until she was 18 years old. This was particularly wonderful because not only was Frances Key an amazing teacher, but she was very avidly involved with the Texas Music Teacher's Association. Because of this, Kren got to participate in numerous festivals, guild auditions, recitals, and competitions. This involvement in piano activities continued to aid in growing her love and passion for piano and eventually also led to her becoming involved with Abilene Christian University's Summer Piano Fest. From there, she had the wonderful opportunity to study with Dr. Pauline Bjorem at ACU and received her Bachelor of Music in Piano Performance. After that, Kren went on to graduate school at Hardin-Simmons University to study with Dr. Mark Puckett and received her Master of Music in Piano Performance in 2019. Some of Kren's favorite things about studying piano in college include getting to take lessons and learn from incredibly talented teachers, performing in masterclasses, performing recitals, and creating lifelong friendships. Another of these highlights has been continuing to learn more and more about piano technique, musicianship, passion and the ties between each of these. This includes experiencing the link between personal beliefs, faith and music, which is something she is incredibly grateful for. Since graduating, Kren has enjoyed settling down here in Abilene where she works as an Adjunct Professor at ACU and teaches Class Piano and Cornerstone. In addition to that, Kren teaches her own private students and accompanies. She loves each and every one of these jobs very much. One of the many wonderful things about being involved in music is the lifelong opportunities it holds both for learning, teaching, and working. Kren enjoys finding a sense of family and community among fellow musicians, colleagues, students, and friends alike. Aside from playing piano, Kren is very nature oriented and loves to go hiking, running, and traveling. She also loves spending time with her family and friends. Kren also loves listening to amazing young performers and is so incredibly excited and honored to get to be a part Children's Chorus Abilene!